On Saturday 20th June, 2020 the 1972 built tugboat MARE JONIO owned by NGO Mediterranea with 67 illegal immigrants entered Pozzallo Port, Sicily rescued the day before from offshore Lampedusa.
First to disembark was the only woman aboard followed by 4 young Bangladeshi Nationals. These group of 67 were all young and in healthy conditions and were transferred to a quarantine area.
Above image at 0855 hrs on Saturday 20th June, 2020 heading to Pozzallo.
On Sunday 21st June, 2020 the Mayor of Pozzallo Roberto Ammatuna welcomed MARE JONIO crew thanking them for the rescue operation of 67 souls that were safely disembarked in the Port.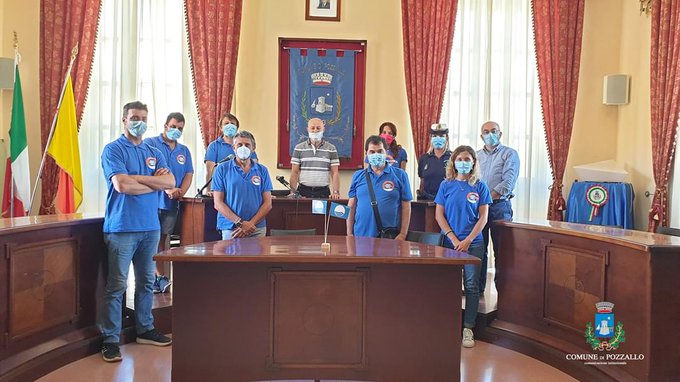 Meanwhile on Sunday 21st June, 2020 the NGO ship SEA WATCH 3 entered Porto Empedocle with 211 rescued illegal immigrants and 20 crew members.
One of the illegal immigrants was unwell, swabbed and tested negative. Disembarkation operation for 211 souls rescued were transferred to the ropax MOBY ZAZA currently berthed at the harbour for quarantine period – http://www.agrigentonotizie.it/cronaca/nave-solidale-sea-watch-3-porto-empedocle.html
Watermarked Photos are by Capt. Lawrence Dalli. Do not use these images without my permission. © All rights reserved. Malta Ship Photos & Action Photos – www.maltashipphotos.com
Published – Monday 22nd June 2020